Do you have any home improvement projects on the radar in 2019? Why not make them eco-friendly? Eco-friendly or environmentally friendly are those products that claim reduced, minimal, or no harm upon ecosystems or the environment. Environmentally conscious updates to your living space can save you money and help preserve the environment.
With just couple of days left for new year to set in, let's start this new year with some easy and eco-friendly projects that have minimum impact on the environment. Here are 18 eco-conscious home improvement ideas for 2020.
1. Start Composting
Instead of tossing organic waste into the trash, start a compost pile in your backyard. The EPA estimates nearly 25 percent of the waste dumped into landfills each year could have been composted. Additionally, composting improves soil quality and decreases erosion.
Composting also helps deter pests in your garden. You'll save cash on pesticide costs, increase your produce yield and grow healthier, more organic food for your family.
2. Give Your Kitchen a Facelift
Are you in the market for a new kitchen? Instead of trashing your old cabinetry and drawers, try re-purposing them and changing their layout. Refinishing old cabinetry and changing out fixtures, knobs and handles is an environmentally friendly way to get a new look without breaking the bank.
3. Upgrade Your Flooring
New flooring can brighten and completely change the look of a room. Make your new choice eco-conscious by choosing linoleum over vinyl. Vinyl flooring can emit VOCs over time, which can degrade indoor air quality and lead to respiratory illnesses. Choose linoleum flooring instead. Linoleum is nontoxic and won't leach noxious gases.
4. Repaint Your Home With No- to Low-VOC Paint
A fresh coat of paint can make any room look cleaner and more open. While color is important, so is paint quality. Choose a paint brand that won't emit VOCs, or at the very least, emits them in low concentrations. Standard paints often release toxic VOCs, similar to vinyl flooring. You'll improve your indoor air quality and your health.
5. Switch to Geothermal Heating
Geothermal systems use the Earth's stable ground temperature to maintain a comfortable climate in your home. A pump sends liquid 300 feet beneath the Earth's surface and returns it to a geothermal heater, which then distributes the temperate liquid through the flooring in your home. In the hot summer months, heat is drawn from the air and deposited back into the Earth.
On average, geothermal systems use 80 percent less energy compared to traditional heating systems. Additionally, they don't require fossil fuels to operate. It'll take approximately 10 years before your geothermal investment pays off.
6. Purchase Used Furniture
Consignment shops, antique stores and garage sales often offer excellent deals on high-quality, gently used furniture. Purchasing preowned furniture limits the amount of waste that may make it into landfills and usually costs less than newer options.
7. Add Larger Windows
Are you looking for a more drastic change? Add larger windows to your home or change their layout. Optimizing the natural light that enters your home can help lower your energy bill by reducing heating and lighting costs. Larger windows will also help improve air circulation throughout the year, which can help improve indoor air quality.
8. Install Solar Panels
The cost of installing a solar energy system is on the decline, thanks to technological improvements and solar energy becoming a more mainstream option. Additionally, many state governments, in addition to the federal government, offer tax incentives for homeowners interested in converting to solar energy.
Before you make the jump, have an expert or industry professional analyze your home to determine whether it's suitable for solar panels. Factors to consider include your local climate, the slope of your roof and tree cover.
9. Reinsulate Your Home
New insulation won't change the overall look of your home, but it will change the overall feel. Insulation degrades over time, leading to gaps in coverage. Poor insulation will allow air to escape from your home and can dramatically increase your heating and cooling costs throughout the year.
Some insulation can last up to 100 years, but leaking roofs, punctures, animals and other factors can drastically reduce this timeline. Review your home's history and energy bills to determine if your home can benefit from new insulation.
10. Perform an Energy Audit
Hire an energy professional to perform an energy audit in your home to determine where you can make the most impact. Energy auditors review your home to see where you may be losing energy and provide recommendations on where to make the most impact. Energy auditors can help homeowners can save anywhere from 5 to 30 percent on their energy bill.
11. Invest in Energy Star Appliances
Appliances account for up to 30 percent of home energy usage. Switching the appliances in your home to those with the Energy Star label can save you money on your energy bill and help preserve the environment.
The government backs Energy Star appliances and guarantees they will help reduce greenhouse gas emissions and operate more efficiently compared to non-Energy Star competitors. When shopping for replacements, check to see whether an appliance has the government-certified Energy Star label.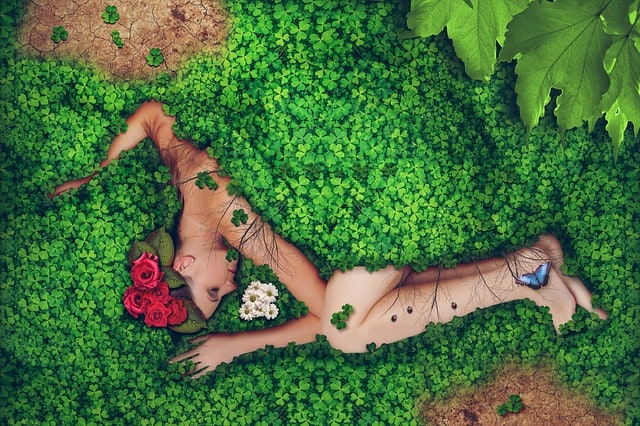 12. Do a Little Spring Cleaning
Set aside time to dig through the attic, your closet and the other areas in your home where you've been storing unused or unwanted items. Instead of throwing things directly into the trash, donate them to a local thrift store or hold a garage sale to earn some extra cash. Repurposing unwanted items helps keep them out of landfills.
13. Greenify Your Living Space
Houseplants can help improve indoor air quality by reducing carbon dioxide and absorbing airborne toxins, including benzene and formaldehyde. Not all plants are created equal, however. Spider plants, snake plants and rubber trees are among some of the easiest plants to grow with the best indoor air quality benefits.
14. Switch to Energy-Efficient Windows
Poorly sealed or aging windows can decrease your energy efficiency dramatically. Consider investing in a more energy-efficient option to improve your home's overall comfort and reduce your energy costs.
If new windows aren't in your budget, try repairing or updating your existing ones. Improving the caulking around window seals, installing storm windows and adding treatments can also help reduce your overall energy consumption.
15. Install a Low-Flow Toilet
Low-flow toilets use 25 to 50 percent of the water used by conventional toilets per flush. Over one year, the average family of four can save up to 22,000 gallons of water, which translates to nearly $100 in savings on your annual water bill.
A variety of options exist depending on your budget and the type of toilet you're looking for. Some systems recycle greywater from your sink, leading to further water conservation and even lower water bills.
16. Update Your Landscaping
Adding native plants to your yard can provide additional habitat for local wildlife and reduce your water bill. Local plants are better suited to your environment and won't require the same amount of water or fertilizer to flourish.
Excess fertilizers can wash off plants and soil in heavy rain events and into local waterbodies. The excess chemicals are harmful to marine life and can lead to an overabundance of algae and other plants, which reduces oxygen levels in the water.
17. Invest in Rain Barrels
Rain barrels capture excess stormwater from your rooftop for future use. They are relatively inexpensive to install and provide a free source of water for use on your lawn or garden.
Additionally, rain barrels prevent excess rainwater from contributing to stormwater runoff. Water flows faster over hard surfaces and can lead to more instances of flooding.
18. Install a Rain Garden
Properly installed rain gardens act as small wetlands. They reduce excess stormwater runoff while the plants neutralize pollutants in the water. When stormwater runoff flows over hard surfaces, it picks up pollutants from oil and gas spills and fertilizers. Rain gardens prevent these contaminants from making their way into water bodies.
With a little effort, you can reduce your family's carbon footprint and make your house a little bit greener.