When it comes to the discussions about pollution and emission of greenhouse gases, the airplanes are the largest contributors. They produce so much carbon during each travel, but due to their efficiency and swiftness they remain a preferred mode of travel. As a consequence, most people would not give up the travel using planes.
Regardless, instead of avoiding planes one can opt to use airlines that offer carbon offset programs. There are carbon calculators that calculate the amount of carbon footprint left per travel and it also calculates the cost of offsetting. On this basis, customers are allowed by most airlines to voluntarily pay the costs. The following is a list of 11 airlines that offer carbon offsetting programs.
1. The Emirates
According to the Emirates website, the Emirates airline does not believe in passing on the responsibility of minimizing emissions to the customers but rather they do it themselves. Therefore, they believe in the principle that the emitter should pay the price. Emirates has one of the quickest, most modern low emission fleets in the world. Their age in average is 6 years as compared to that of the globe which is 14 years.
In order to reduce their carbon footprint and the negative impact that flying a plane has on the environment, the emirates has spent billions of dollars in low emission aircrafts that are efficient. Additionally, the program is backed up by other on ground projects such as recycling and waste minimization processes, water efficiency projects and investment in conservation based tourism developments for example the Wolgan Valley Resort in Australia and UAE's Dubai Desert Conservation Reserve.
2. Qantas
Being one of Australia's largest international and domestic airlines, Qantas is at the forefront in reducing their carbon emission through various programs and projects. Qantas has been certified carbon neutral under the NCOS Carbon Neutral Program since the year 2007. Qantas has been ranked the largest carbon off setter in world with over 2.5 million tons of carbon emission.
It provides customers with the opportunity to offset the carbon footprint left by the airline and all the funds are passed on to the relevant projects without it profiting the airline. The carbon offset projects have invested in both social and environmental projects including empowering rainforest communities in Papua New Guinea, supporting North Kimberly Fire Abatement Project in order to reinvigorate traditions that are indigenous, and protecting wilderness areas such as Tasmanian forest which consists of 7000 hectares of land.
3. Virgin Australia
Virgin Australia seeks to minimize environmental impacts caused by their operational activities, therefore pushing them to implement initiatives that help reduce carbon emission. Virgin Australia has a fleet of young planes that are efficient on fuel; the 777 aircraft, ATR 72s, Boeing 737 and Airbus A330s. The airline has also invested in reducing the aircraft weight, supporting the growth of sustainable aviation biofuel and enhanced flight planning through their technological and operational initiatives. Virgin Australia launched its carbon offset program in 2007 being the first airline to get government certification when it came to carbon offset programs.
Virgin Australia also passes the emission costs down to willing customers who can pay an offset cost while booking a flight. The money collected is then entirely used on carbon offset initiatives that have social, environmental and economic benefits. The Tasman Land Conservancy project is one of the initiatives which aim at protecting biodiversity, invest in scientific research, and the protection of rare species.
4. Delta Airlines
Delta Airlines has been investing in carbon offset in order to promote carbon neutrality in both domestic and international flights since 2012. Delta Airlines has invested in fuel efficiency, electric powered tugs, and the exploration of carbon markets to accomplish their goal of carbon neutrality. Further, they have ensured their carbon emissions do not reach 2012 levels. It offers customers the chance to offset the carbon emission caused by their flight through donations made to their carbon neutrality initiative and environmental projects.
They then work with environmental conservancies to ensure the funds are well invested in environmental protection initiatives that reduce the emission of greenhouse gases. In order to make calculation of the carbon offsetting costs easier, the airline provides a flight carbon calculator. Each year the airline gives a Corporate Responsibility Report that gives a review of their initiatives.
5. British Airways
British Airways recognizes that in the activities they carry out, they impact the environment negatively since they emit carbon which leaves carbon footprint. Hence, they have set out initiatives that are meant to ensure that they neutralize that effect. British Airways gives its customers a chance to willingly pay for their carbon emission costs and the money is used in funding environmentally friendly initiatives. The airline believes in the reaching the target of carbon neutrality by the 2020 and reducing its net emission by 50% by the year 2050.
The funds raised by the British Airways goes into waste minimization through increased recycling and reusing and reduced disposal eventually improving the efficiency of resources. Also, they have taken part in community investment programs working with over 120 communities and conservation agencies worldwide. British Airways also has an extensive environmental education program, which aims at children and young people at their community learning centers.
6. Jetstar
Jetstar was certified carbon neutral under the NCOS Carbon Neutral Program in 1st July 2010 for its carbon neutral flight option. It allows customers the opportunity to pay for the cost of carbon emission caused by the flight. The funds collected by the airline goes into environmental conservation initiatives that contribute to the carbon offset program.
They also fund environmental and community programs that protect endangered species in Australia as well as improve educational programs in developing countries. They also hope to reduce the weight of their airplanes as well as the fuel efficiency. Jetstar is one of Qantas's low cost airline carrier and it flies to about 85 destinations and it is committed to offering their carbon neutral program. Jetstar airlines hope to reach carbon neutrality in the near future and also significantly reduce its carbon emission.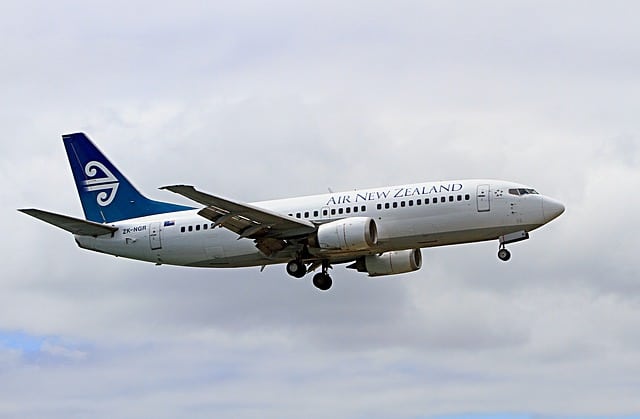 7. Air New Zealand
Air New Zealand is an environmentally friendly airline that is concerned with making sure that it neutralizes the effects of its operational activities. It has set up carbon offset programs that allows it carry this out. Additionally, Air New Zealand allows its customers to take part in the carbon offset program by voluntarily paying for the costs of carbon offsetting. They provide a carbon offset calculator in case a customer needs to calculate the cost of offsetting.
The money received has been used to setup New Zealand Environmental Trust fund which aims at supporting small projects within its geographical area, for example, Mangarara Station in Hawke's Baye where they have planted close to 85000 trees. The New Zealand Airline hopes to keep the carbon offsetting program up and eventually reduce the general emission by more than half.
8. United Airlines
The United Airlines understand the grave impact emission of carbon has on the environment and so they are committed to making sure they neutralize the effect caused by their flights. A customer travelling on their airplanes is given the opportunity to choose whether or not he or she is willing to pay for the carbon offset. Each flight has a carbon calculator that calculates the carbon footprint per travel and allows one to also calculate the cost.
Plus, the airways has gone ahead to implement changes on its aircraft like, for example, reducing fuel efficiency through technological improvements. It also uses advanced environmentally friendly and cost efficient fuel. The money raised for offsetting has been used for forest conservation in California, development of renewable energy in Texas, and in community based conservation in Peru.
9. Air Canada
Air Canada is also among the airlines that choose to ensure their flights play a major role in carbon offsetting. They offer their passengers the opportunity to take part in carbon offsetting through paying of cost calculated by a carbon calculator during each travel. They money they get is used entirely for environmental protection and conservation.
10. JetBlue Airways
JetBlue, which is one of American low cost income airline, has also taken into account the initiative of carbon offsetting program. The airline allows its customers to contribute to the offsetting program in order to reach carbon neutrality. The funds are used to improve the environment and the natural resources in it to neutralize the carbon footprint left by the airline. The funds obtained from the carbon offset programs are also used to preserve various tourist destinations.
11. Gulf Air
The Gulf Air Airways is also a contributor when it comes to carbon offsetting. They provide their customers with the chance to take part in carbon offsetting by paying a price during each flight. The funds are then used to make investments in offsetting programs that save the world from the carbon emissions by the airways.