An environmentalist can be anyone who believes that it is important for people to take care of the planet and ensure that we do not leave a bad legacy for future generations.
You might not realize it, but many people lead the environmental movement. Whether they are scientists, activists, or policymakers, these environmentalists have brought about enormous changes for the planet. They have inspired us to think about our impact on our environment and helped create better policies for future generations to enjoy.
However, this blog will discuss 15 famous environmental leaders you must know. Let's dive in!
15 Famous Environmental Leaders
Famous environmental leaders are our heroes. Some are David Attenborough, Isatou Ceesay, Jane Goodall, Elizabeth Kolbert, Gaylord Nelson, Aditya Mukarji, George Washington Carver, Reinhold Messner, Julia 'Butterfly' Hill, Penny Whetton, Olaus Murie, Isabella Tree, Paul Watson, etc. They have dedicated their lives to improving the world, and we greatly admire them.
Nonetheless, we will discuss them more in this section.
1. David Attenborough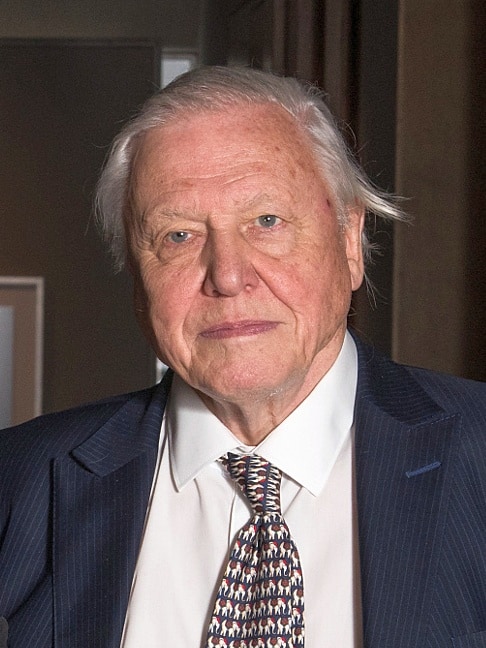 David Attenborough is one of the most famous environmental leaders in the world, and his work has inspired millions to take action for the environment.
Attenborough was born in 1926 and had been working since he was a teenager. His first job was as a producer at the BBC, where he produced programs on natural history topics. In 1979, he created "Life on Earth," which many consider one of the best nature documentaries ever made.
Attenborough became an Officer of the Order of the British Empire (OBE). He received a knighthood in 1985 and was promoted to Commander of the Order of the British Empire (CBE) in 1976.
His work has focused mainly on conservation efforts worldwide, especially in Africa, and has inspired many people to get involved with environmental issues themselves. He has won many awards for this work, including a BAFTA Lifetime Achievement Award and an Order of the British Empire medal.
2. Isatou Ceesay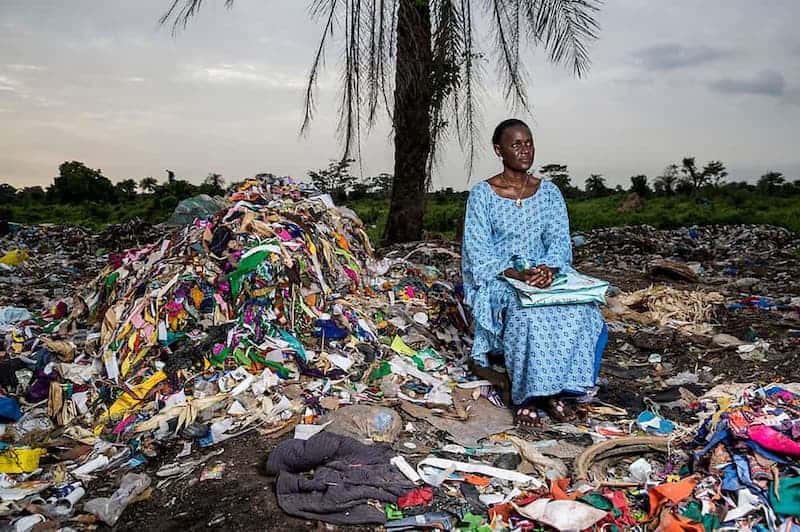 Isatou Ceesay is the queen of recycling in Gambia. Her recycling project has helped hundreds of people earn a living and made her a hero to the nation.
Isatou started by collecting street trash and selling it to recycling companies. Her business grew, and she was able to invest in machinery and equipment to help her gather more trash.
Her work has helped improve the quality of life in Gambia by reducing pollution, conserving resources like water (which is scarce in this region), and assisting people to understand that they are responsible for protecting the environment.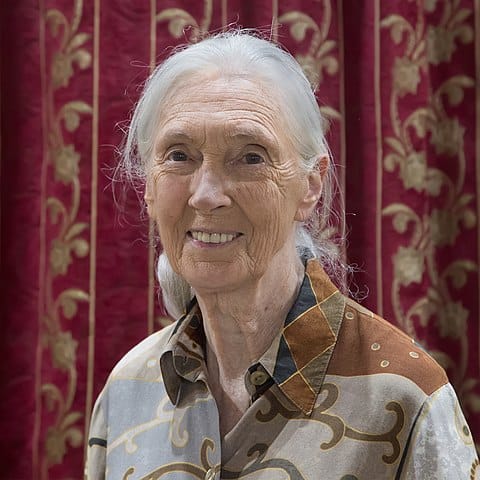 Jane Goodall, the famous British primatologist, has led a life devoted to environmentalism. From her childhood in Africa to her studies of chimpanzees and their behavior, Goodall has been an incredible leader in her field and champion of environmental causes.
Goodall's passion for environmentalism was instilled in her from a young age. She grew up in Africa with her mother, an animal conservationist, and learned the importance of protecting animals and their habitats from an early age.
4. Julia 'Butterfly' Hill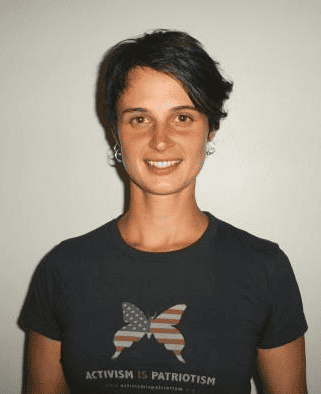 Julia "Butterfly" Hill is an environmentalist and activist best known for her time living in a Californian Redwood tree to prevent it from being cut down. She stayed in the tree for 738 days, which she referred to as her "tree sitting" campaign.
Hill was born in Concord, Massachusetts, in 1974. Hill climbed into a redwood tree and started her tree-sitting campaign to protect it from being cut down.
Julia's activism has inspired many others to take action on behalf of the environment through nonviolent civil disobedience and direct action campaigns such as tree sit or lockdowns.
5. Elizabeth Kolbert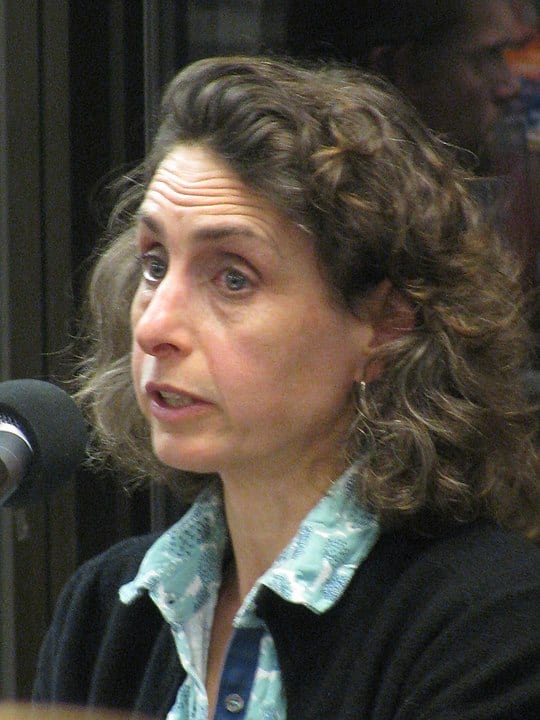 Elizabeth Kolbert, an environmental writer for the New Yorker, is one of the most influential environmental leaders in the world today. She has won a Pulitzer Prize for her reporting on climate change, and her articles have also been published in many other prominent publications.
Kolbert is also known for her book Field Notes from a Catastrophe: Man, Nature, and Climate Change, published in 2006.
The book discusses how humans are causing global warming by increasing carbon dioxide levels in the atmosphere by burning fossil fuels. She also discusses how we can reverse this trend and ensure that our planet stays safe for generations.
6. Reinhold Messner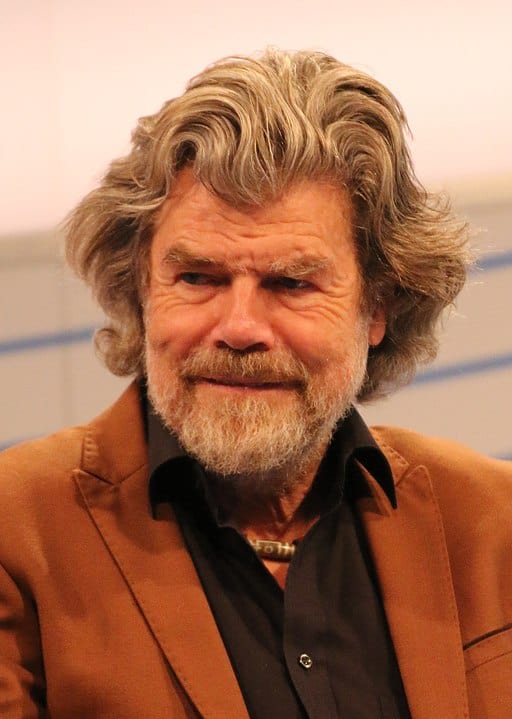 Reinhold Messner is an Italian mountaineer, explorer, and adventurer. He is one of the most famous climbers in history and one of the first to climb all of the world's fourteen eight thousand-meter peaks.
Messner was born on September 17, 1944, in Bressanone, Italy. In 1978, he made it to Everest's summit for the first time; by 1986, he had climbed all fourteen eight thousand-meter peaks. He has also written several books about his experiences climbing these mountains, which have been translated into many languages.
Reinhold Messner's impact on the environment is immeasurable. His passion for climbing helps him understand nature better than most people. He uses this knowledge to raise awareness about environmental issues among people who might not otherwise be interested in them.
Aditya Mukarji is a Young Changemaker and Environmentalist working in the eradication and waste management of single-use plastics.
His work includes creating awareness about the harmful effects of single-use plastics and taking steps towards their eradication by implementing sustainable practices such as reusable water bottles, bags, and straws at his home.
He has also been actively involved in plastic collection drives, beach clean-ups, and paper recycling drives and has worked with various NGOs.
8. Greta Thunberg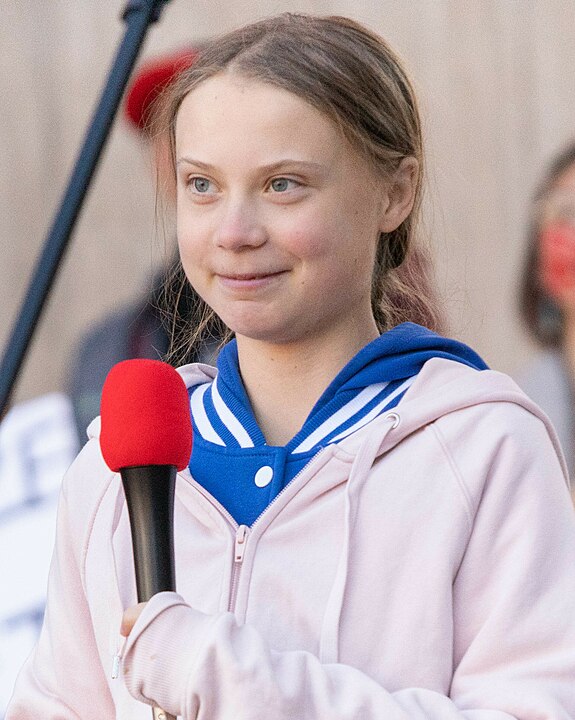 Greta Thunberg is a 16-year-old Swedish activist who has inspired thousands of schoolchildren worldwide to join her in protests. She started the school strike for the climate movement after she began skipping classes to attend climate conferences and rallies.
Her efforts have helped bring attention to the severity of climate change and inspired many young people like her to get involved with environmental issues.
Also, Thunberg has become one of the most recognized voices in environmental activism today and continues to advocate for change in her home country of Sweden and around the globe.
9. Isabella Tree
Isabella Tree is a conservationist, environmentalist, and author who has spent much of her life working to preserve trees. She works to protect endangered rainforests and plant new trees around the world.
Isabella Tree has written several books about her experiences as an environmentalist. She has received many awards for her work in this field. Her organization also educates people about the importance of protecting our environment.
10. Paul Watson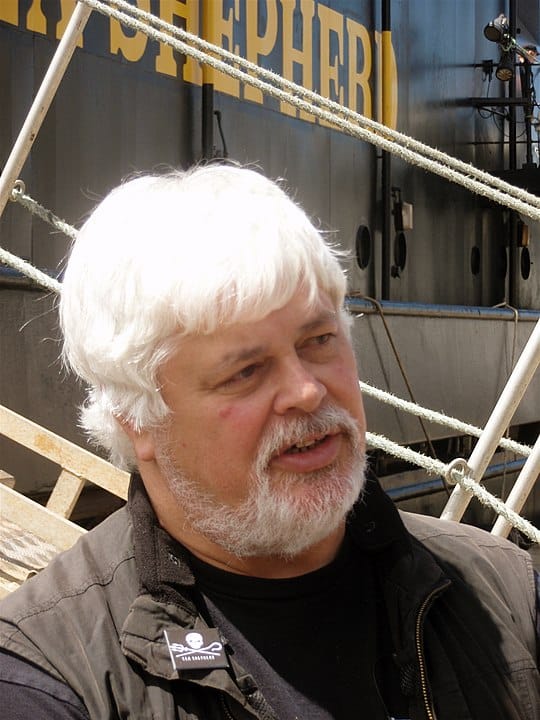 Paul Watson is a Canadian environmental activist and co-founder of the Sea Shepherd Conservation Society. He has been involved in direct action campaigns against whaling, seal hunting, shark finning, drift netting, and other practices he considers harmful to marine life.
He was born in Toronto, Ontario, Canada, in 1950. After serving as a volunteer crew member on several voyages with the Sierra Club's Vancouver chapter, he founded Greenpeace in 1971. He left Greenpeace in 1977 after a dispute over what he saw as an increasingly political direction that compromised its goals.
Watson founded the Sea Shepherd Conservation Society (SSCS), credited with saving thousands of whales from poachers and protecting endangered species such as white sharks from extinction by opposing commercial whaling and illegal fishing practices worldwide.
11. George Washington Carver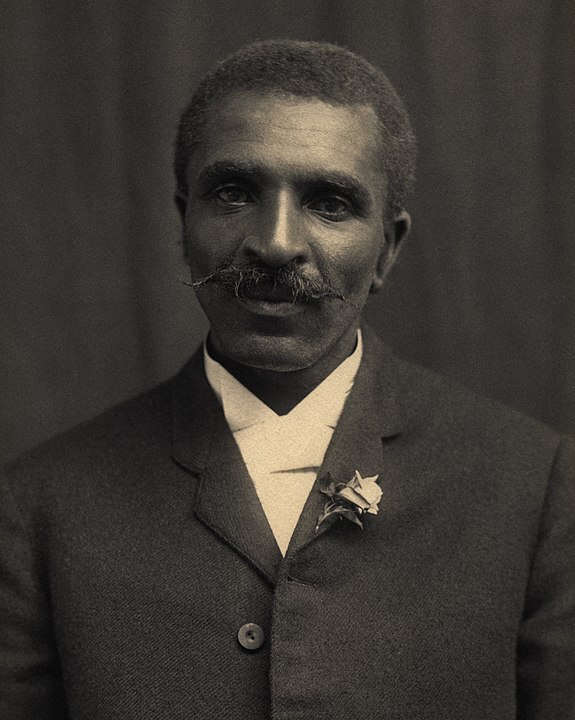 George Washington Carver greatly impacted environmental issues, particularly in the southern United States. He worked with farmers to figure out how to grow crops in the soil in a sustainable promoted crop rotation and the use of compost, which helped farmers produce healthier plants.
Carver also worked with scientists worldwide to improve agricultural practices in other countries. He believed that helping others would benefit everyone in the end, and he believed that it was important for people everywhere to understand how important agriculture is for a healthy environment.
12. Henry David Thoreau
Henry David Thoreau was a prominent American writer, poet, philosopher, and abolitionist. He is best known for his book Walden, which describes his experiences living in the woods near Walden Pond in Massachusetts over two years.
Thoreau's work was heavily influenced by transcendentalism, a famous 19th-century philosophy emphasizing the importance of intuitive experience over scientific knowledge. He also advocated civil disobedience as a means to achieve social change.
In addition to writing and lecturing on these subjects, he spent much of his time advocating for nature conservation through organizations like the Sierra Club.
13. Penny Whetton
Penny Whetton is an environmental leader who has made a lasting impact on the world. Whetton is best known for her research into global warming. She was born in 1958 and grew up in Australia. She received her Ph.D. from the University of Melbourne.
Penny Whetton is a climate change activist and the founder of Climate Mentors, a program that helps people find ways to reduce their carbon footprint. She worked on environmental issues and has been on panels worldwide to discuss how to make sustainable living a reality for everyone.
14. Gaylord Nelson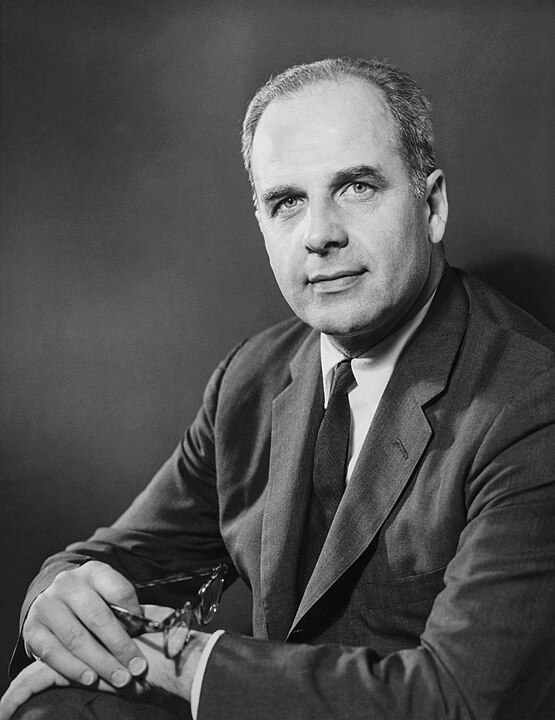 Gaylord Nelson is a man who has left a huge impact on environmental issues in the United States. He founded Earth Day, celebrated every year on April 22.
He was a politician who served as a senator in Wisconsin and the United States Senate, but before he was elected, he also worked as a lawyer. Nelson helped pass the Wilderness Act in 1964, which protected millions of acres of land from development. He also created the Clean Air Act in 1970, which has helped us reduce pollution.
Nelson's impact on environmental issues is undeniable. His work in creating Earth Day helped get conservation into the national conversation in a way that had never been done before, and his efforts are still being felt today.
15. Olaus Murie
Olaus Murie was a wildlife biologist who played an essential role in the conservation movement. He was born in 1889 and died in 1963, but he was still remembered as one of his time's most influential environmental leaders.
He co-founded the Wilderness Society and helped create the Arctic National Wildlife Range. He also worked to preserve Alaska's Brooks Mountain Range and establish it as a national park. Murie was also instrumental in helping to protect Alaskan lands from development by oil companies and other industries.
Conclusion
The environmental movement is growing and becoming more influential every day. Today, many famous environmental leaders work to protect our planet and inspire others to do the same. These individuals have made great strides toward changing how we think about our lifestyles, consumption habits, and daily lives.
All the environmental leaders have greatly impacted the environment and the lives of people in that area. Not only do they protect the environment, but they also help to preserve it. We hope you are as inspired by these people as we are!