There have been several constant efforts that have been made in recent years to safeguard our natural resources. However, apart from the natural resources, there are quite a few products or things that are made from these resources which have their own importance. One such product is the paper that is made out of the wood of a tree. We all are aware of the important role paper and printing play at an office.
Each year, there is tons of paper that get utilized at workplaces all over the world. Keeping this in views many offices have actively taken up recycling which proves to be an environmentally friendly and cheaper option. Even though recycling is a good practice, if a typical office reduces its consumption of paper on a daily basis then it could prove to be a much more cost-effective strategy.
In this post, we are going to highlight some of the simple ways that will enable an individual to reduce printing and paper wastage at an office.
Reuse the Unwanted Paper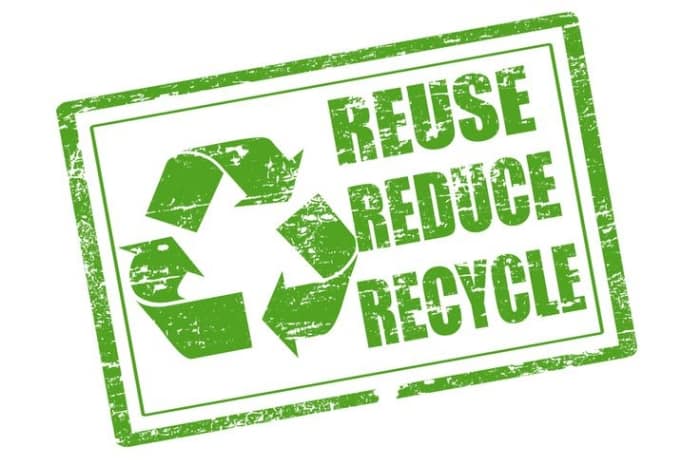 On a daily basis, there is a large quantity of unwanted paper that is left behind ultimately to be thrown in the waste bin. However, instead of throwing the useless paper these can be utilized in quite a few ways. These include using the unwanted paper for packing the shipments, for printing the unimportant documents and much more. Sometimes there are a number of casual jobs that are conducted at an office. For all these tasks, the paper that is unwanted must be used as there is no need to use a fresh one.
Print Double Sided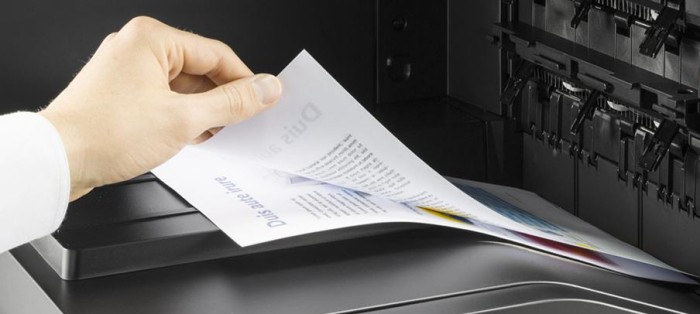 It has been seen that most of the people use only the one of the paper especially when they are using the paper for printing purposes. However, this is not a good practice as by using the paper on both the sides you will be able to cut the consumption of paper by almost half. Just turn the paper in a reverse order and insert it into the printer. This is such an easy thing to do, however, most of the people neglect it and go on using only one of the paper.
Lay Stress on Recycling
All the employees working in an office must be made aware of the benefits of recycling. The best way to go about it would be to place a paper collecting container or a box where all the employees can keep the unwanted paper. This will help in storing the paper at one fixed place so that it can easily be sent to the recycling centers. All the waste paper must be sent to the recycling centers at least once a month so that it doesn't get accumulated in large quantities.
Print in the Draft Mode
Printing in the draft mode will save ink as the saturation and the quality of ink is reduced. The shade of the print will be light, however, a person will be able to comfortably read what all is printed on the paper. This feature of draft mode was commonly found on the old printers and proved to be quite useful. This would enable a user to see the print job before going about with the actual process of printing.
Avoid Taking Colored Printouts
Color printers are more popular when compared with the old black and white ones. However, when possible color printing must be avoided as it utilizes more ink when compared with the black and white ones. All those documents or pages that are not to be presented to someone and have to be used for personal use should be printed in black and white ink. More and more people must be made aware of this fact.
Invest in Recycled Paper
The best way to save a lot of money while buying the paper is to buy those papers that are recycled. If you are already actively participating in the process of recycling then there will be no harm in making use of the recycled paper. There are quite a few benefits that are associated with doing this. This will prove to be quite economical, other will be that there will be no need to lookout for fresh stock of pages as you would be having a large portion of pages to be recycled.
Have a Control Over Printing Access
In an office, as there are a number of employees that are working, sometimes it would become difficult to track the people who are actually using the printing for official work. However, by keeping a check over this, you will be able to save a lot of paper as most of the times the printing is done is done for nonproductive purposes. This will save huge volumes of paper and ink.
Buying Recycled Ink and Toner
Just throwing away the cartridges will lead to an accumulation of the landfills. This will do no good to the environment and will rather have a bad impact on it. Therefore, it is advised that these cartridges are recycled. Along with being economically beneficial it also safeguards the environment from the harmful chemicals that are released while these are in the landfills. There are a number of recycled and refurbished options that are already available related to the cartridges on various online platforms.
Go Online
As everything has been digitized, it is better to make a complete utilization of it. There is no point in printing the documents that are basically used for informational purposes. The best way to go about it would be to ask the employees to read these documents online and don't take a print of it. Create PDF copies for the same which will result in saving a lot of paper that would have been used the in printing the documents. The employees should also try to save their documents on the cloud so that these can be viewed anytime and there is no need to carry of hard copy of these.
Create Awareness Among The Employees
Until and unless the people working at an office don't take an initiative to reduce the printing and paper waste at their workplace, no kind of efforts would be able to have an impact. They must be taught about the benefits that are associated with saving paper and how it can prove to be an asset for the organization. The first step needs to be taken by the people who make use of the paper and print services on a daily basis.
Final Thoughts
The above-mentioned ways are one of the most simple ways to utilize the paper and the printing facilities at the office in a judicious manner. Most of the workplaces or offices have already taken some serious actions regarding this aspect. This move is already proving to be a beneficial one for the organizations which has motivated the other firms to act upon it.
So if you are among those people who make use of a lot of paper for printing or other purposes then this post will enable you to act in the right manner. By doing this, we all will be benefiting our environment indirectly.
Are there any other ways that an be implemented which will reduce the paper wastage at an office? If yes, then do let me know about them along with your views in the comments section below.
Author Bio:
Bethanyq Brookes is blogger at cartridgesale.com.au, which is Australia's best online printer cartridge store. Her passion is write over latest technology gadgets. During free time, She loves to dance and spend time with nature