New Zealand Sets An Ambitious Goal To Become Carbon Neutral By 2050
New Zealand wants to be carbon neutral by 2050, and it passed the Zero Carbon Bill in Parliament with that aim on Thursday. The bill had been passed with full support, including the opposition National party by a count of 119 to 1 ensuring the longevity of the law, NPR reports.
Prime Minister Jacinda Ardern delivered a remarkable speech just before the bill's passing in Parliament.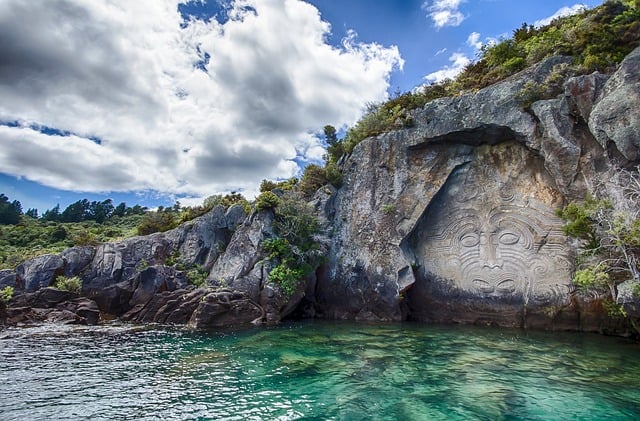 "For this generation, this is our nuclear moment," she said, about The New Zealand Nuclear Free Zone, Disarmament, and Arms Control Act, which passed into law in 1987.
"We have to start moving beyond targets. We have to start moving beyond aspiration. We have to start moving beyond statements of hope and deliver signs of action. That is what this government is doing and proudly so," Ardern said in front of Parliament.
"We have made a choice that I am proud of, that will leave a legacy, and that I hope means the next generation will see that we in New Zealand were on the right side of history."
For passing the bill, the Coalition Government comprised of Labour, the Green party, and NZ First didn't need the opposition National party to support.
However, James Shaw, Climate Change Minister, and Green party co-leader courted the conservative side of politics for securing the future viability of the policy. "Some things are too big for politics. And the biggest of all is the climate crisis," he said.
"Everyone has had to give way, even a little. But this is bigger than all of us.
"This bill delivers on some of the most important work of the Green movement over many decades."
The passion of the Prime Minister was clear in her address.
"New Zealand will not be a slow follower," Ardern boomed.
"We are here because the world is warming, undeniably it is warming.
"I'm proud of the fact … we're no longer having the debate over whether or not it is the case, we're debating what to do about it."
Ardern and Shaw both thanked the National party for their support.
Simon Bridges, the opposition Leader who pledged to make the changes should they win the election next year, noted it was his party that agreed to the targets of the Paris Climate Agreement in April 2016.
"There are parts of this bill I disagree with. I strongly disagree with," he said.
"We have taken a bipartisan approach to climate change, but we will continue to fight for the changes we think will make the law better."
New Zealand's government now needs to create new climate policies to reduce emissions radically as per the new law that works towards the outlined goals in the Paris Climate Agreement. The overall goal is to do its share in limiting the increase in global average temperature to 1.5 degrees above pre-industrial levels.
The 2050 goal of New Zealand is ambitious. All greenhouse gases the country needs to reduce to net-zero by 2050 except biogenic methane, are emitted by plant and animal sources.
The island nation already produces 80 percent of its energy from renewable sources and, therefore, is trending in the right direction. As the country phases out off-shore oil and gas, it is expected that this percentage will only increase by 2035.
New Zealand has not only reportedly pledged to plant a billion trees by 2028 but would also be investing $14.5 billion over the next decade into transit, biking, and walking infrastructure.
However, there is a decent-sized loophole in the fine print of the bill.
New Zealand only hopes to reduce its biogenic methane emissions by 24 percent to 47 percent by 2050. It includes an additional methane reduction target of 10 percent from 2017 levels by 2030. Methane traps approx. 30 times as much heat in the atmosphere as CO2 does, but it decays within decades, whereas carbon dioxide remains in the atmosphere for centuries.
Biogenic methane, which comes from agriculture, accounted for 48 percent of the greenhouse emissions of the country in 2017.
Many countries, including Sweden, France, Germany, and the U.K., have all implemented similar legislation.
However, the bill had its opponents like Judith Collins, a senior National who is often mentioned as a leadership aspirant. She delivered a fiery speech suggesting a policy reversion should she displace Bridges.
While the lobby group Federated Farmers pointed to methane targets, which according to them, would reduce production, one-person libertarian party ACT voted against the bill.
"They had a golden opportunity to pass a Bill that was fit for purpose … and taken farmers along as well," vice president Andrew Hoggard said.
"New Zealand farmers are proud to be the most carbon efficient farmers in the world. Forcing them to reduce production is not only going to make New Zealand poorer, but will likely increase global emissions, so we will effectively be shooting ourselves in both feet."
The world's biggest greenhouse gases' producers, the U.S., China, and India, have yet to pass anything similar.
After President Trump officially agreed to start the yearlong process of withdrawal from the Paris Climate Agreement, the passing of the bill comes. The U.S. will be the world's only country that will not be part of the accords once the withdrawal is complete.