From U.S Midwest Freezes To Australia Burns, The New Age Climate Change Carnage Continues
Now we are living in the age of extreme weathers. While we can witness the U.S. Midwest Freezes at one point, there is the emergence of Australia Burns on the other. Thus, the extremes of all kinds are occurring all around us.
Officials in Chicago warned about the almost instant frostbite, and that could be the city's coldest day ever. Warming centers got opened around the Midwest while schools and universities remained closed throughout the region because of streaming down of rare polar winds from the Arctic.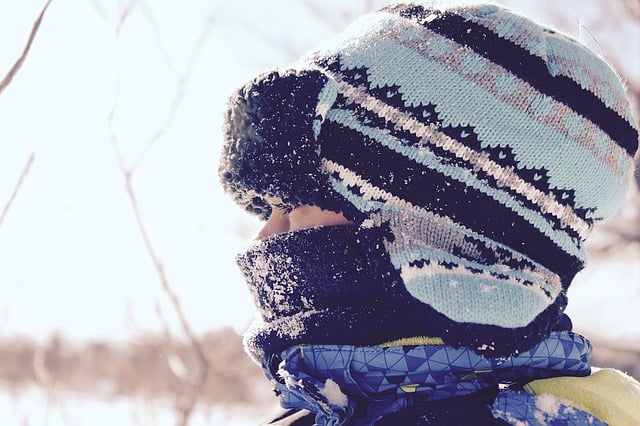 Concurrently, the situation is just the opposite on the other side of the planet as wildfires raged in Australia's record-breaking heat. There were widespread power failures as electrical grids got overloaded due to the ever-growing use of air conditioners. The authorities are finding ways to save power. Trams have been slowed and canceled. Labor leaders called for laws that businesses would follow requiring them to remain closed when temperatures reach hazardous levels. Last week, the temperature reached almost116 degrees Fahrenheit in the South Australian capital city of Adelaide.
Crystal A. Kolden, Associate Professor, University of Idaho,who is a wildfire specialist and currently working in Tasmania during state's worst fire seasons said, "When something happens — whether it's a cold snap, a wildfire, a hurricane, any of those things — we need to think beyond what we have seen in the past and assume there's a high probability that it will be worse than anything we've ever seen."
The recent examples of extremity are – Norway to Algeria: heat records toppled last year. Australia: the prolonged drought that even makes a kindergarten child crave for rain during her lifetime. California: the most destructive wildfires occurred in 2018, triggering a bankruptcy filing by Pacific Gas and Electric, state's largest utility service provider.
Human-made or Climate Change?
As per scientists, extreme weather in a hotter planet is more frequent and more intense. More the emission of greenhouse gases in the atmosphere, the greater is the likelihood of abnormally high temperatures. Besides, extremes related to heat and droughts seem to be consistent with the scientific consensus.
The atmospheric carbon dioxide concentrations continue to be higher than they have been in 800,000 years resulting in a significant rise in average global temperatures. As per the World Meteorological Organization, the last four years recorded to be the hottest. Moreover, the previous 22 years witnessed the 20 warmest years recorded so far with ocean temperatures breaking records in consecutive years.
Considering the remarkably low temperatures in parts of the US this week, they stand in sharp contrast to the trend toward warmer winters. As per the emerging research, a warming Arctic is causing considerable changes in the jet stream rendering polar air to reach to latitudes that are unusual. Hence the Northeast and Midwest have typical chill weather this week.
According to Friederike Otto, Climate Scientist, Oxford University who's involved in studying how global warming aggravates specific weather events, said climate change could not be the cause of all the extreme events. However, the drastic changes in the atmosphere of the earth seem to raise "the likelihood of a large number of extreme events."
"This means it becomes crucial to understand well where your community is vulnerable and this can be something that was not on the agenda without climate change," she explained.
There is an overall more significant problem of extreme heat. Heat records have been broken twice as often as cold records in the US since the 2000s. The recent study in the journal PLOS Medicine projected that heat-related deaths would increase five times in the US alone by 2080. The projection is even worse for less wealthy countries like the Philippines i.e.12 times more deaths. Tens of millions of people are suffering badly from extreme heat, especially in South Asia.
The nutritional value of many crops including coffee is also getting affected due to extreme heat, and they continue to be in danger as temperatures rise.
The heat has also been a major problem in both the Northern and Southern Hemispheres this year. In Alaska, the temperature warmer than usual even forced the cancellation of sled dog races. On the other hand, in New Zealand, where households don't have heaters or air-conditioners due to the usual temperate weather, also witnessed weather conditions that broke earlier heat records.
While the capital city of Wellington recorded the highest temperature that got past 87 degrees Fahrenheit since 1927, and Hamilton topped with 91 degrees since 1940.
Bob Henson, a meteorologist at Weather Underground, a forecasting service, said "we have to be prepared for a wider range of possibilities" considering the cases how climate change impacts the weather.
Here preparation means resiliency and Mayors promise to make their cities more resilient to climate change to tackle disasters.
Dr.Kolden, the fire specialist, noted that we human beings as a species tend to take pride in being resilient.
"In our DNA, we've got this extreme resilience baked in," Dr.Kolden said adding "That ends up being our downfall when it comes to the changing conditions."
A professional writer, blogger, copywriter, and a member of the International Association of Professional Writers and Editors, New York. He has been part of many reputed domestic and global online magazines and publications. An avid reader and a nature lover by heart, when he is not working, he is probably exploring the secrets of life.
Latest posts by Arindom Ghosh (see all)