Solar Energy has gone from a fringe interest of the environmentally aware, to a viable option in new home construction and renovation. More businesses and government entities are also turning towards solar to power self-contained systems to promote energy reserves on site. Here are the best 15 US solar energy companies today. Some of them are very new, and some have been working with solar technology and construction for well over 30 years.
15 Best U.S. Solar Energy Companies
1. Verengo Solar – This one has become one of the top 3 residential solar installing companies in the US just based on market share. It has done so well that there is rumor it is now inviting buyers. Focused on the residential market, Verengo Solar reportedly installed over 12,000 solar units in residences since it opened for business. It is considered to be very friendly to those just beginning to explore solar lifestyles, but also scores well with business and commercial accounts too.
2. SolarCity – Next on the list is another of the largest residential solar installation companies in the US. What really makes SolarCity a standout in the industry is it also has its own manufacturing division. While they mostly work with residences, they also can provide for government and non-profit purchase, leasing and PPA programs as they can manufacture their panels to fit the order. Their installation and financing abilities also help to make SolarCity one of the best companies to choose to get started with solar in your home or business.
3. Sungevity – This company really makes the grade for being the pioneers in the US industry in solar leasing. They offer leasing and financing, but they are not dependent on each other. The effect of this model is it allowed for Sungevity to expand to offer solar options in underserved areas by promoting satellite distribution and installation companies under their brand logo. Their leasing has been a hit with residential, PPA and business entities; plus their other services have made them a strong and steady presence in the traditional market, including government and non-profit needs.
4. SunPower – This company has the distinction of being a worldwide leader in solar cell and module manufacturing, as well as a leading installer of solar equipment. It is a US based company, and their primary focus was on developing the residential market. While focused on home solar use, SunPower also has a very strong commercial arm, which places them in the top 3 of the providers and installers in the 48 states for business and government use. Their product line covers everything from small DIY projects, to home conversions, new construction and corporate installations too.
5. Sunrun – Sunrun is a relative newcomer to the industry, incorporating in 2007. They currently only serve 11 states, but within those states they have now become one of the largest solar installers. They don't do any manufacturing, but they are leasing and installation specialists. Their contracts are evenly divided over residential, commercial and government contracts. They also are one of the first choices for PPA customers and those just beginning to explore solar power.
6. RGS Energy – RGS Energy is a division of Real Goods Solar. Real Goods Solar is the 5th largest US residential solar installation company. Their RGS Energy division is their latest innovation to bring their products to more residences, businesses and other PPA customers. They offer both leasing and financing. RGS has been serving customers for over 35 years and are considered one of the pioneers in making solar energy a viable alternative for private homes and businesses.
7. OneRoof Energy – One of the newer companies on the market, OneRoof Energy, this company was founded in 2011. They neither make nor sell solar modules, panels or components; they are a bespoke lease agent for other companies. The bonus for their companies is this has allowed them to carve out a niche in leased services and components that let companies and residential customers take the best advantage of industry discounts. They can also bring to an under-served area solar access through their negotiated access.
8. PetersenDean – PetersenDean started in 1984 and have been one of the primary leaders and innovators in the US solar energy market since. They combine roofing services with solar installation. The solar component is a relatively new addition to their divisions, but their longstanding history in the roofing marker has given them the edge on what different markets need to make solar energy viable. They have a high residential service percentage, but also do commercial work and government contracts too.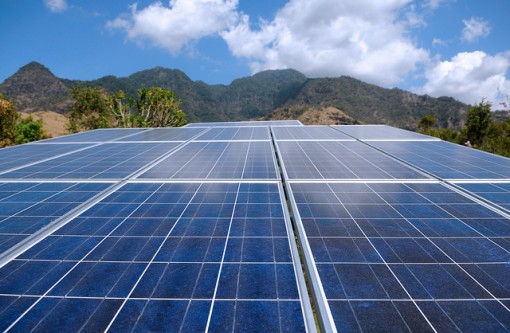 9. Vivint Solar – Right on the heels of PetersenDean is Vivint Solar. They don't have a roofing division but have divisions devoted to home security and automation. Like PetersenDean they have launched into the solar market by making the best use of their knowledge of residential and commercial needs. As of 2013, they were ranked 2nd in the nation as a provider of solar installation. They do installation and lease products, sell components but do no manufacturing of their own. They serve residential, business and government agencies through direct sales, leasing and PPA agreements.
10. Horizon Solar Power – Horizon is an unusual addition to this list as they are mostly centered on the Southern California area. This area does represent one of the highest ratios of solar energy use in the nation. To that end, they are a leading provider of residential solutions. Their focus is on solar inclusion in rehabs, and in new construction. With their unique price agreements with solar module and component manufacturers, they are also the leading provider of discount panels to residential customers.
11. Solar World USA – SolarWorld is a solar pioneer, one of the world's largest solar-technology producers and the largest U.S. solar panel manufacturer for 40 years. In its technology, manufacturing, performance, service and environmental track record, the company is a solar industry leader.
12. Solar Universe – Headquartered in California, Solar Universe has been providing locally owned and operated solar to neighborhoods across the country since 2008 through their locally owned and operated franchise network. They've developed a unique solar franchise network which brings energy savings to consumers and businesses through our network of locally owned and operated franchises.
13. First Solar – First Solar is the global leader in photovoltaic (PV) solar energy solutions. First Solar has developed, financed, engineered, constructed, and currently operates many of the world's largest grid-connected PV power plants in existence. By integrating technologies, services and expertise across the entire solar value chain, First Solar delivers bankable PV energy solutions that enable a world powered by reliable and affordable solar electricity.
14. Trinity Solar – Trinity Solar is the leading designer and integrator of solar electric systems in the Northeast. Their mission is to provide high-performing, cost-effective, environmentally responsible solutions to address the energy needs of our customers. Trinity has installed over 7,000 solar power systems, grown to over 350 employees, has become the largest solar provider in the Northeast, and is now one of the top ten solar providers in the nation.
15. Suniva – Suniva is the leading American manufacturer of high-efficiency, cost-competitive PV solar cells and modules. The company is known worldwide for its high-quality solar products, patented low-cost manufacturing technology, and long-term reliable performance. Our ground-breaking manufacturing process ensures the combination of high power and exceptional value in every product we make, while our research milestones continue to set the standard in the global PV marketplace.
The common thread with all of these US solar energy companies is they have recognized that there are more places solar can be applied than thought before. The new leasing and discount programs make it easier for residences and businesses to incorporate solar energy in their constructions. Rather than think that houses need to be all solar, there is more drive to put solar assistance in place for existing fossil fuel systems.
Image credit