9 Modern Ways to Recycle Your Old Furniture
Recycling is one of the most important ways you can be environmentally friendly yet often people are unsure on how to recycle old furniture. A recent article from Planet Save reported that furniture was the least recycled item in households, yet there are so many ways to recycle furniture.
The benefits of recycling are well known yet it's not just household waste, like cans and bottles, that can be recycled. Over 10 million household items are sent to landfill every year but here are five ways you can recycle your old furniture and change that statistic.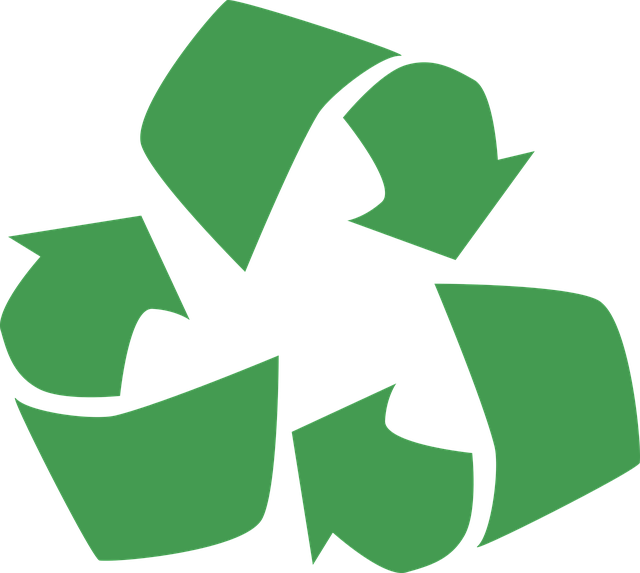 Here are some other shocking facts & figures about waste in the UK alone:
1. Donate unwanted furniture to charity shops
Charity shops are no longer just for chintzy lampshades and old jigsaw puzzles – a number of great charities now have furniture stores which sell unwanted furniture with all proceeds to charity and many of them will collect too.
The charity Emmaus employs homeless people to fix up and recycle furniture, which is then sold in their warehouses for the respected homeless charity. By donating furniture to a project like Emmaus, it is both great for the planet and great for people.

2. Use an environmentally friendly rubbish clearance company
A great way to recycle furniture is by using an environmentally friendly rubbish clearance company. EnviroWaste is a removal and rubbish clearance company that focuses on environmentally friendly solutions for waste disposal, diverting 92% of waste from landfill. By choosing a removal company which takes social and environmental concerns seriously, you can be confident that your old furniture has been properly recycled and has a positive impact on the environment.
3. Donate furniture through the Furniture Re-use Network
The Furniture Re-use Network allows you to get rid of your unwanted furniture and make a positive impact on the environment. They have some brilliant initiatives to reuse old furniture and keep it from landfill, by giving it to people in need. They allow people to both find and get rid of unwanted furniture and work with over 200 reuse charities.
4. Recycle old furniture by giving it away.
There are a number of effective ways to give away your old furniture – a great way to recycle it, with low environmental impact. Freecycle is a site which allows users to upload old furniture, for someone else to collect and reuse. Freecycle has nearly 6,000 local groups, so there should be one near you, where you can list your old furniture to allow someone local to pick it up and reuse it, saving it from landfill. There are other sites where you can list unwanted furniture, like gumtree, which also allow you to list locally, so even petrol use is reduced.
5. Upcycle old furniture
If you're a dab hand at DIY, upcycling furniture is the perfect way to recycle old furniture. Check out sites like Pinterest for informative tutorials and how-to guides, which allow you to turn your unwanted furniture into beautiful, quirky upcycled pieces.
Sell Any Furniture That Is In Good Enough Condition.
Instead of simply throwing away your old furniture, why not try and sell in on as second hand. There are many easy ways to advertise your products for free nowadays, including Facebook groups, free ad sites, shop windows etc.
Due to regulations, you must make sure that your old furniture as an up to date fire safety label otherwise the furniture can't be re-sold.
Try to Trade in Your Old Furniture
Some shop companies will trade in your old furniture in the same way that you trade in a car and receive a discount on a new purchase. If you've seen the new furniture you'd like to buy, why not approach the dealer and see if they'd be willing to offer a reduction on the overall price if you were to give them your old sofas.
Turn to Your Local Stage School or Theatre
There are many theatres that need to acquire aged looking stage props for new productions. This is a creative method of recycling your furniture however it's an extremely exciting way of re-purposing your furniture and getting a second use out of it. Better than shoving it in the ground!
Hold a Car Boot Sale
It may well be hard to transport your furniture each weekend to a car boot sale however this is a great way of generating some cash from your old furniture. Again you must make sure that your pieces have an up to date fire safety label.
UK Statistics on Waste
With all the new ways that waste can be recycled there has been a massive improvement in the UK waste statistics (source: gov.uk)
The percentage of waste taken from households in the UK that was recycled reached 44.9% in 2014. This is an increase from 44.1% the year previously and in 2010 where it was 40.4%. The target for UK households is to reach a recycle rate of 50% by the time we reach 2020.
7% of packaging waste in the UK was either recovered or recycled in 2013, whereas back in 2012 it was just 69.1%. This is an impressive improvement of 3.6%. The European Union target for the UK was to recycle at least 60% of waste taken from packaging. Therefore the target was smashed.
5% of construction & demolition waste was recovered in 2012 throughout the UK. The European Union target for the UK by 2020 is to recover 70% of construction & demolition waste.
In 2012, 200m tonnes of waste was generated by the UK. 50% of this was created by construction. 24% of this was generated by the commercial & industrial activities, with households being responsible for an additional 14%.
So, as you can see old furniture doesn't have to just end up in the dump or the scrap heap – there's plenty you can do with it to ensure it goes on and on.